Sponsor Us 
Please become a monetary sponsor and help Down N Durdy
Sponsoring Down N Durdy is a great way to increase the visibility of your organization among the Arizona community.

There are a number of sponsorship options available and the Down N Durdy team will work with you to ensure that the sponsorship option you choose is tailored to your specific needs.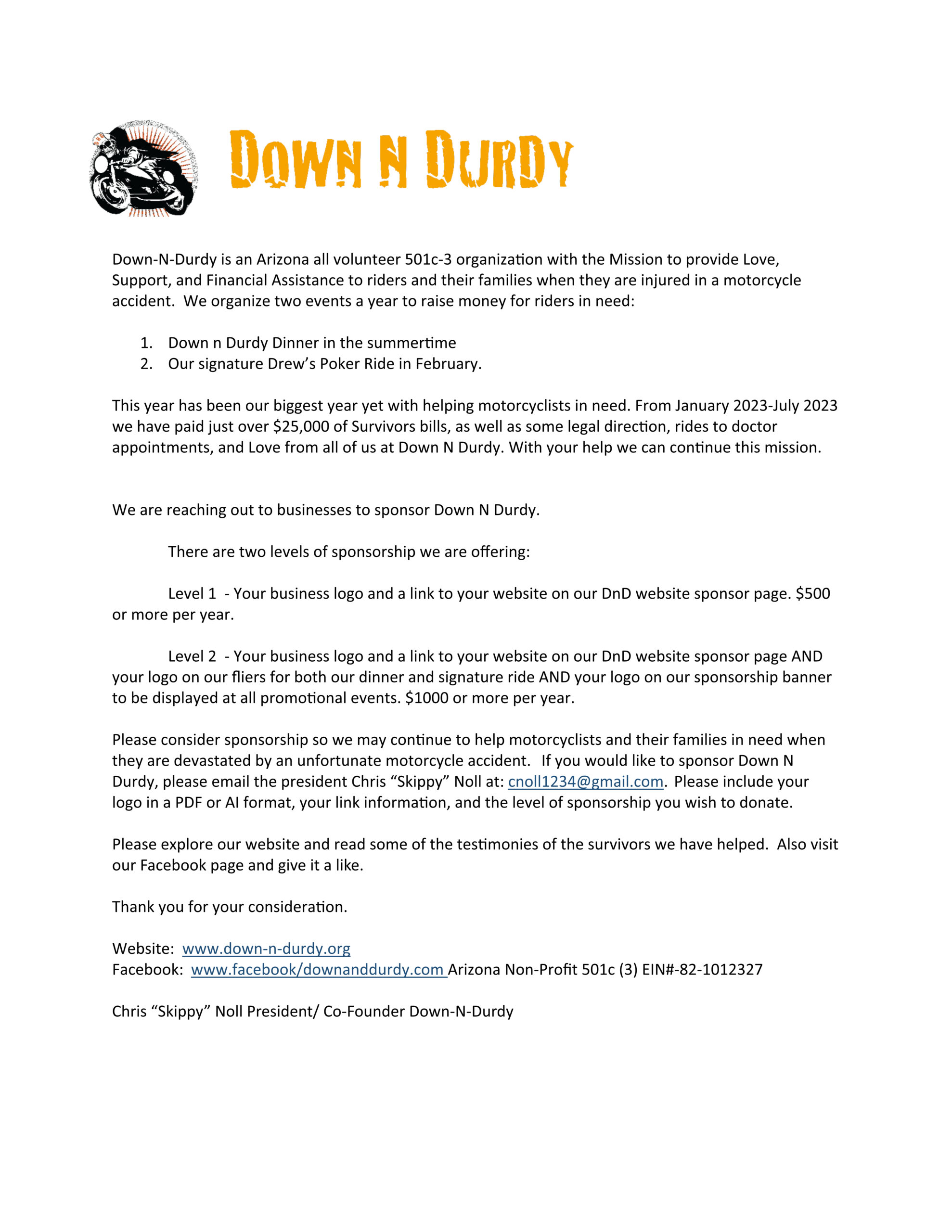 Looking to know more about the work we do?
Find out the benefits we bring and how you can help by sponsoring us: